EXPIRED

Do you have Cute Easter pics you want prints of or any other pics you need back ups of? Do you scrapbook? If so, you'll want to grab these 60 FREE photograph prints!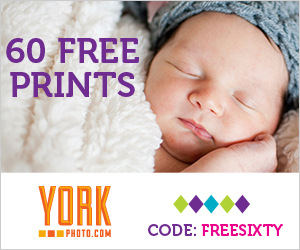 This offer valid for 60 free 4x6/4xD prints that must all be used on the first order. Ordered online only. Does not include shipping and handling. One time use.
Cannot combine coupon codes. Offer valid for new customers only. All free print credits must be used on new customer's first order.
Can be combined with other coupon codes at checkout, but these prints do not apply to print order minimum or maximum quantities for separate promotions.